Relaunching Your Brand
by Kara McGaharan, Senior Marketing Manager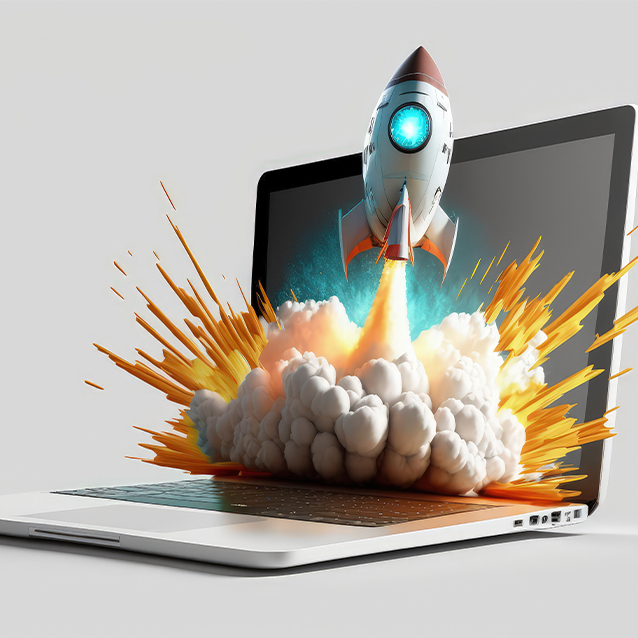 Your company changes over time.
Maybe you've added new products or you acquired another business. Perhaps your audience has expanded or your strategies and goals shifted.
Those are all natural occurrences that show growth, which is required for success.
But if your brand stays the same even as your company evolves, you could miss your goals and fall behind in the market.
It may be time for a relaunch.
Brand Relaunch: What It Is and How It Benefits Your Company
A brand relaunch is the process of redefining and repositioning your brand in the market. That helps you remain competitive, relevant and consistent in a changing market.
A relaunch could be a simple brand refresh or a complete redesign. Elements that may be impacted include your brand voice, personality, logo, color schemes and others.
Reinventing your brand can help you:
Attract new customers
Earn the trust of current customers by showing your company continues to improve
Stand out from your competitors
Generate internal brand awareness and advocacy
Create consistent customer experiences
How to Know It's Time for a Relaunch
A good way to determine if you're due for a relaunch is to conduct a brand audit. It's an analysis of your current brand performance and perception, as well as your brand's consistency across multiple touchpoints and channels.
Brand audits help you identify strengths, weaknesses and opportunities for improvement. There are many methods and tools you can use, like customer surveys and interviews, focus groups, competitive analyses and web analytics. Once you've gathered enough data and feedback, you can assess whether your brand is still relevant and effective.
Where to Start with Reinventing Your Brand
Outline your goals.
Determine what you want your new brand to achieve and why.
Are you trying to differentiate yourself in your industry? Do you want to attract more or different customers? Are you adding a product line that targets a different audience?
Defining your motivation and goals helps ensure that your brand relaunch is successful.
Consider your mediums.
Study how customers interact with your brand, including:
Social media
Your website
Emails
Marketing materials
Packaging
Store signage
Your new brand should be implemented across all platforms to create a consistent experience, which could increase your revenue by up to 23%.
Get feedback.
Talk with people who will be affected by your brand relaunch: team members, customers, investors and business partners.
You'll gain key insight into how your current brand is performing and the changes that would benefit your stakeholders.
Identify customers' emotions.
Assess how your current brand makes customers feel and compare that to how you want customers to feel.
Does the new direction inspire the right emotions?
You can determine the answer to that question by creating focus groups to test out brand variations and prototypes.
Rally internal support.
It's hard to promote a new brand that isn't supported internally. So, it's critical to have buy-in from the leaders and influencers of your company.
If your staff and customers see that leadership supports and embraces the new brand, they'll be more inclined to follow suit.
As you're introducing your new brand, make sure all stakeholders understand why you made the change.
Be patient.
Big things take time. Be realistic about how long it will take to get done and take hold.
Set SMART goals and discuss the timeline with your team to avoid any frustration or confusion.
Want help auditing and refreshing your brand? Reach out to our brand experts. Just fill out this form or give us a call at 419.462.9000.
RELATED BLOG POSTS:
Bigger Isn't Always Better: Focus On Your Target Audience
Finding Actionable Data: Looking Beyond Vanity Metrics