Reaching Gen Z with Your Marketing Message
by April Rietzke, Director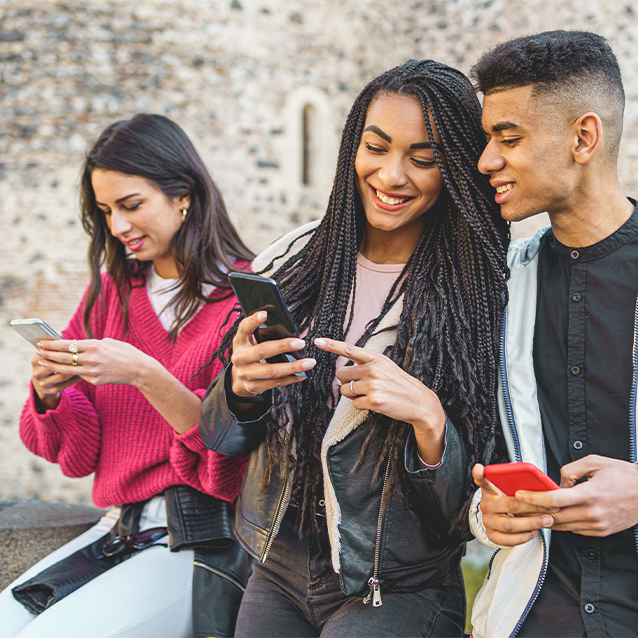 People born between 1997 and 2012 make up Generation Z or "Zoomers."
These consumers are tech-savvy. They've been using digital tools since childhood, from online shopping to social networks to mobile phones.
While Zoomers are fairly adaptive and flexible when it comes to technology and online resources, research shows the following:
59% say they trust the brands they've grown up with
66% tend to buy from their favorite brand long-term
46% cited having "a strong connection or loyalty" to a brand
So, if you're a newer company, it may not be easy to attract the attention of younger consumers who are already loyal to one of your competitors.
Here are some ideas to consider.
Publish Content that Resonates with Gen Z
1) Where to find them
Research shows that more than half of Zoomers spend four hours minimum on social media every day.
Their most frequently used channels:
TikTok – The most popular platform for Generation Z. On average, they browse TikTok more than ten hours per week.
Instagram – Captures their attention for about five hours a week.
YouTube – Zoomers spend five hours a week watching YouTube videos.
Snapchat – Used by more than 43% of Gen Z members.
The one thing those channels have in common: video.
So, the best way to reach this generation is to create video content that's appropriate for each channel.
For example, a four-minute tutorial belongs on YouTube, while an entertaining thirty-second video would perform better as an Instagram reel.
2) Keep it short
The average attention span for a Zoomer is just eight seconds. That's the shortest of all the generations.
So, brevity is key. As you're working on content, ask yourself, "How can I capture my audience's attention in the first eight seconds? What will encourage them to keep watching?"
Keep your written content short, too. Cut out the unimportant details and "marketing fluff" and deliver a valuable message.
3) Be authentic
Generation Z cares as much about your company as they do about your products or services. They often make buying decisions that might factor in your eco-friendly initiatives, sustainable manufacturing practices or how you treat your employees.
So, don't focus all your marketing on selling. Incorporate your brand's value and story into your content. And make sure your claims are authentic and, ideally, long-held.
If your marketing content claims that your product is responsibly sourced, provide proof. Let your audience know where your products come from, the materials or chemicals used, and the conditions under which they're made.
Authentic marketing builds trust and loyalty and helps Zoomers – and all consumers – relate to your brand emotionally.
4) Use real people in your marketing content
Gen Z wants to learn about the experience others are having with your product. So, while it may be tempting to hire a professional actor or use your team in videos and photo shoots, your audience is more likely to find your actual consumer more relatable.
Consider asking influencers to try your product and have them share their experience online.
Leverage user-generated content, like customer reviews and video testimonials.
And encourage your audience's participation in your marketing. Create a hashtag, start a competition or feature users' photos in your ads.
5) Create content with mobile devices in mind
Gen Z consumers are typically on their phones when they see your content. Keep that in mind when creating a video or designing an infographic.
TikTok, Instagram and Snapchat have popularized the vertical viewing format. Horizontal content performs better on YouTube.
We can help you tailor your message to Gen Z consumers and any other consumer base. Reach out to us to learn how.
RELATED BLOG POSTS:
Bigger Isn't Always Better: Focus On Your Target Audience
How Buying Behaviors Differ in Men and Women