How Buying Behaviors Differ in Men and Women
by Gwen Hagen, Senior Marketing Manager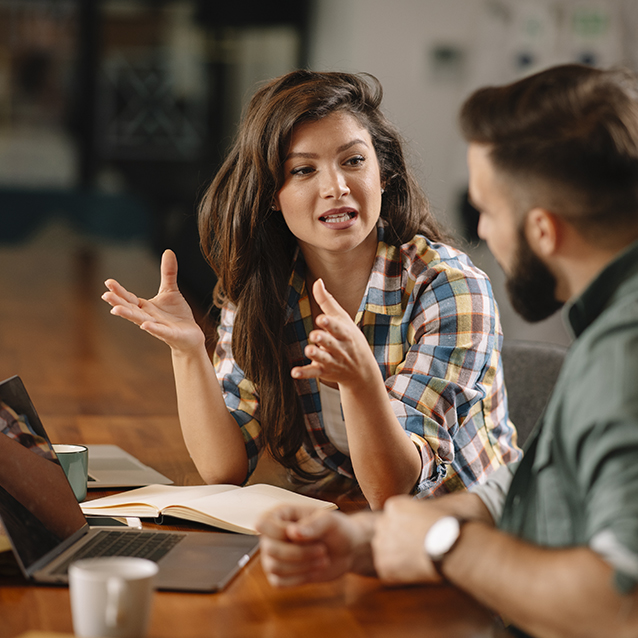 Out of all the factors that can influence an individual's decision-making process, gender is one of the most important to understand. Men and women may move through the same buying stages, but their process couldn't be more different.
It Begins in the Brain
The left side of the brain is connected to logic, sequences, facts and linear thinking. The right side of the brain is connected to imagination, intuition, visualization and holistic thinking.
In the buying cycle, men tend to rely on their left brain, while women generally make decisions with their right brain.
Note: While the research below is sound, people are individuals. Any number of your customers may represent a mix of buying styles and preferences. Take the following thoughts as generalizations.
Men Are on a Fact-Finding Mission
According to The Mediterranean Journal of Sciences, men follow a more logic-based approach while engaged in the buying cycle.
So, if you want to market to men, make your messaging clear and concise. Men want to know why they should buy something and how it helps solve their problems. (And they want to know it fast.)
That indicates left-brain dominance, which means men prefer objective information rooted in facts and figures. They value a sales process that helps them cycle through their buying journey efficiently. Because they want an effortless process, men tend to be loyal to brands they've bought before.
Women Are on a Journey
The study by The Mediterranean Journal of Sciences also showed that women are emotional purchasers. Before deciding to buy, women typically look through a website to learn more about a product or business.
That means women value a sales process that supports social activities, such as reading customer reviews, browsing through social media platforms and interacting with enticing visuals. This right-brain group is full of holistic thinkers that take a more comprehensive approach to each stage of the buying cycle, even building pro and con lists throughout their journey.
To effectively engage women with your marketing message, share stories about your brand and the people who love it. Then, continue building that relationship with your audience to deepen their loyalty.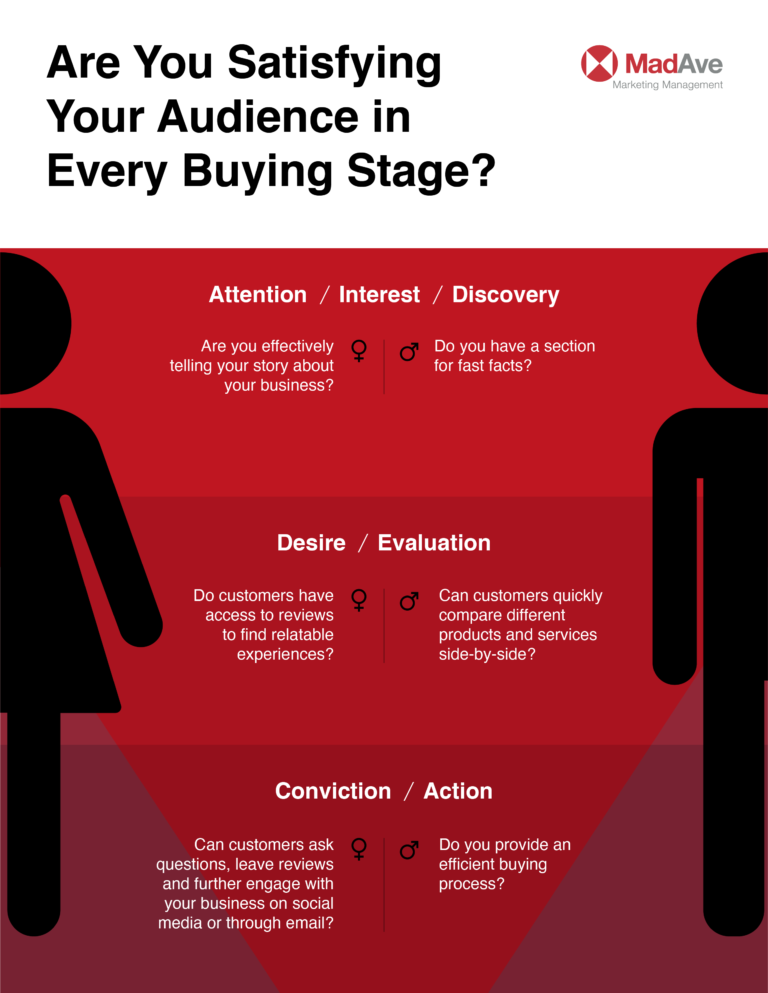 What Does That Mean for Your Marketing Strategy?
It means you need to define your audience. Do you have more male or female customers? An even mix? If you're not sure about the ratio, Google Analytics can tell you which gender visits your website more frequently.
Then, assess your marketing platforms. A website or e-commerce site immediately satisfies many customer needs, but which other platforms should you be using?
For a male audience, try pay-per-click. As men shop for products or services, your business will appear as a related option. PPC ads meet them where they are and can provide problem-solving solutions, like a YouTube video that shares answers to their questions.
To reach a female audience, consider email marketing, social media ads and blogging, to distribute messaging that creates an emotional bond.
Need help tailoring your marketing to your target audience? Let us know.