How Marketing is Like Online Dating
by April Rietzke, Director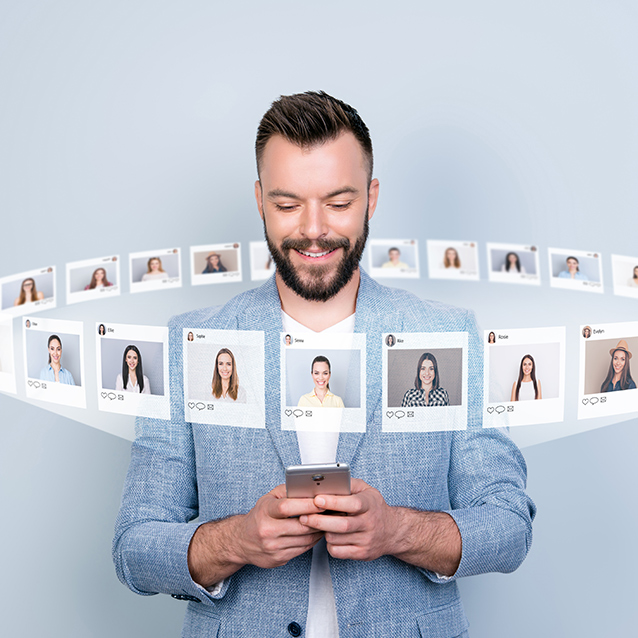 Dating isn't a science, but if you don't have a clear goal of what you want from your next relationship, dating will be infinitely harder.
The same is true for marketing. Without defining your goals, your marketing efforts are much less likely to generate the results you need to succeed.
So, What Are Your Goals?
Are you looking for something casual or long-term? Defining your relationship goals can determine how you'll meet your special person. Need a date tonight? Try Tinder. Hoping to settle down and have kids? Consider eharmony.
Now, apply that same thought process to your marketing strategy. What's the big picture look like? Do you want to grow top-of-mind awareness or generate immediate interest and sales? Your goals will help you choose the right strategy and platform. For example, to drive awareness, consider Search Engine Optimization. If you want immediate, trackable results, pay-per-click advertising is your best choice.
Your Dating Profile
When you're building an online dating profile, your goal is to attract attention from your ideal candidates.
That applies to marketing, too. Encourage a response by making sure your messaging delivers value to your target audience. Share what you can do for your customers and the results they'll enjoy when using your products or services.
One way to boost top-of-mind awareness is to focus your message on your major differentiators. What sets you apart from the competition? That way, when your target audience is ready to buy, they'll think of your company first.
Need help reaching your marketing goals? Feel free to email me or call me directly at (419) 724-7375.