The Basics of Tracking Key Marketing Metrics
by Kara McGaharan, Senior Marketing Manager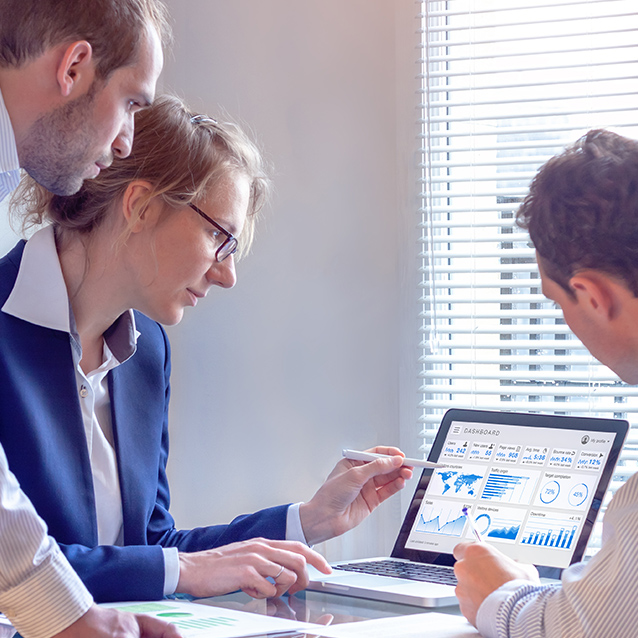 Marketing metrics all tie to one common goal – customer and prospect interaction. How your current and potential buyers interact with your campaigns tells you how successful your marketing efforts are and where you have room for improvement.
1. Website Performance
When analyzing your website traffic, here are a few metrics to watch:
Number of visitors
Pages viewed
Amount of time spent on each page
Bounce rate
Keep in mind, multiple page views and high bounce rates can indicate that visitors aren't finding the information they need, which creates a frustrating experience for them. Your goal is to provide useful, concise information that encourages visitors to stay on the site because they like what they see.
2. Email Open and Click Rates
A low open rate could stem from dull subject lines and boring or no preview text. Keep your subject lines concise and interesting, but make sure they don't over-promise. Use preview text to pique your recipients' interest.
Higher click rates are driven by high-quality content. A poor click rate tells you that people aren't finding value in your message, which means they're more likely to unsubscribe. To encourage clicks, strategically place calls-to-action throughout your email.
3. Sources of Qualified Leads
A lead is anyone who has shown interest in your company. A qualified lead is someone who fits your typical customer demographic and is closer to the bottom of the sales funnel.
Leads come from a variety of sources, from tradeshows to Google Ads. For each channel you use, it's important to track:
The number of leads coming in
The quality of those leads
Your return on investment (ROI)
If you're spending lots of money but not attracting qualified leads, then it's time to re-evaluate your campaigns and channels.
4. Conversion Rates
Conversion is the process of translating your qualified leads into customers. A low conversion rate could mean your sales funnel needs streamlining. Analyze your buying cycle and remove any hurdles so you can enhance your prospect's experience from lead to conversion.
Ready to take your marketing campaigns to the next level? Let's talk about it.