The Art (and Science) of Strengthening a Brand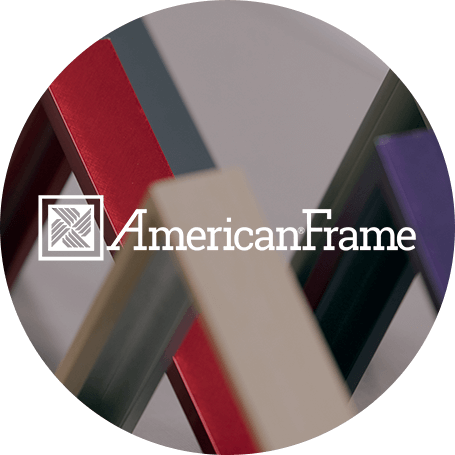 Founded in 1973, American Frame is a supplier of DIY picture frames, mat boards, fine art printing services and related supplies. Now in its second generation of family ownership, the company is a women-owned business and a member of the Women's Business Enterprise National Council since 2016.
The results below are from 2017 through 2019.
CLIENT
American Frame
SERVICES
Marketing Management
Search Engine Optimization
Content Creation and Marketing
Email Marketing
Design
Caller Experience Marketing
Call Monitoring and Evaluating
Customer Service and Support Training
Reversed Revenue Decline with
+23%
Revenue Growth
6 Months After Implementing CSR Training
+10%
increase in Phone Sales
In Year Two All Digital Channels Grew by
+17%
in Revenue
Problem
In 2016, we accepted the challenge of reversing American Frame's declining sales revenue.
We began by identifying several concerns. The brand did not accurately represent American Frame. The content and social media strategies were unclear. Weak search rankings and organic search results led to missed revenue opportunities. The email marketing efforts did not include the tracking of key metrics. The caller experience was inconsistent and CSRs were not capitalizing on clear sales opportunities. Research showed a lack of community awareness about the American Frame showroom.
Solution
We created a new tagline – "Your work deserves an American Frame." It speaks not only to the value their audience places on the art they buy or create, but to the quality of the American-made framing products the company sells.
Using the foundational concept of "Simple Sophistication," we created a brand standards book to guide imagery and messaging.
We modernized the decades-old logo.
We enhanced the caller experience by creating new automated greetings and On Hold Marketing. Re-defining the CSR's roles, we changed their titles to Framing Experts. We provided regular in-person training on customer service and effective communication for the company's phone staff. We tracked and measured calls based on assessment metrics to ensure a consistent experience for callers.
Defining a clear content strategy for all marketing channels required several steps. We created a schedule of monthly blog content; discontinued low-engagement marketing efforts, such as the podcast; developed how-to videos on a regular basis; re-worked headlines of existing content to align with the topics people search.
By implementing a strategy based on keyword research, we improved search rankings and related revenue.
To boost email marketing results, we developed a series of post-purchase emails to update customers throughout the fulfillment process. We scheduled automated emails that sent based on a user's browsing history. And we initiated birthday emails to show appreciation for customers and create another touchpoint with them.
We worked to maximize ROI on pay-per-click advertising by using Google AdWords search engine advertising and by building attention and interest through social media advertising.
To deploy a purposeful social media strategy, we evaluated the channels being used, then focused on those providing the best return. We shared more photos to show off the brand's personality.
We built awareness and usage of American Frame's local showroom by promoting events at the space on local calendars and participating in networking events throughout the community.
We designed a new American Frame website, creating a layout that supported the new brand identity and making suggestions to improve the user experience.
To meet and engage with prospective target-demo customers, we encouraged participation in local art fairs and placed media buys in national publications.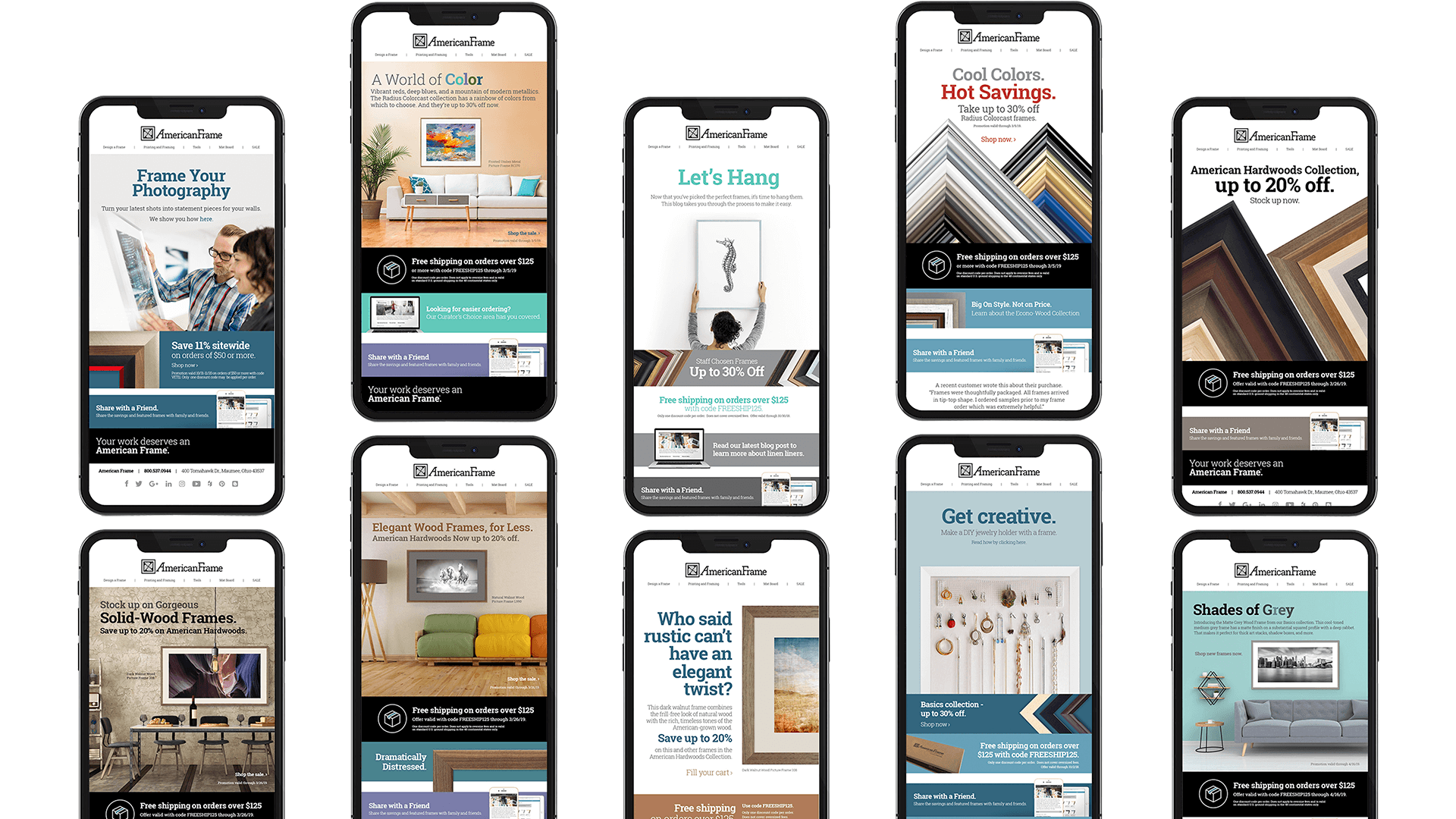 "April has become an important member of our team. She brings our marketing plans to life, coordinating resources from diverse groups, both internal and external, keeping everyone organized and on-track. As the pace of our work becomes increasingly demanding, she never misses a beat - a true demonstration of her commitment to the American Frame brand."
- Laura Jajko, President, American Frame