How to Identify Competitors with a Competitive Analysis
by Marketing Management Team, MadAveGroup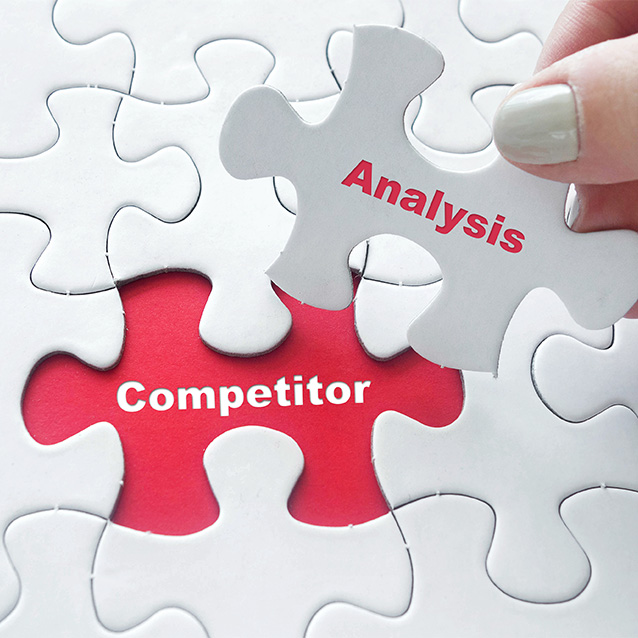 A key component of an effective marketing plan is a competitive analysis, which assesses your competitors' positions in the market.
It can give you a holistic view of your market and help you determine where your company stands. You can then better define your company's strengths and weaknesses, define your differentiators and plan for future growth.
A competitive analysis can also provide insight into best practices for marketing your products or services, as well as effective messages and mediums.
What to Look for in a Competitive Analysis
Identify your direct and indirect competitors. Direct competitors are those that sell the same products or services as your company. Indirect competitors are active in the same general category as your company, but they sell different products or services. For instance, you might sell cookies, while your indirect competitor sells potato chips. Both products are snack foods, but they're different types of snack foods.
Next, assess what they do. Look at their pricing, marketing, advertising, distribution channels, sales tactics, etc. Are they winning on social media? Can you analyze their print materials and email campaigns? Do they tell a compelling story? Is the company successful? Are they growing?
Then take a deep dive into their website. What do they highlight? Do they sell online, or only provide information? Does the site deliver a memorable, customer-focused experience? Does it help you like the brand more?
Pinpoint the problems your competitors are solving for their customers. How are they crafting their messaging to emphasize their solutions? What are they highlighting as their competitive differentiators?
What are their strengths and weaknesses? Check their customers' comments on social media and online reviews for unfiltered feedback.
How Often Should You Perform a Competitive Analysis?
Some businesses perform one competitive analysis and refer to it for several years.
But markets change. Companies and customers change. So, it's important to study the competition and your market regularly in order to adjust your marketing plan as needed. We recommend performing a competitive analysis at least once a year.
If you'd like help researching your competitors or positioning your brand strategically, call us at 419.462.9000 or complete this form.
RELATED BLOG POSTS:
How Market Research Impacts Strategy Development
Market Research: Standard Methods and Topics