How Market Research Impacts Strategy Development
by Jessica Miller, Marketing Manager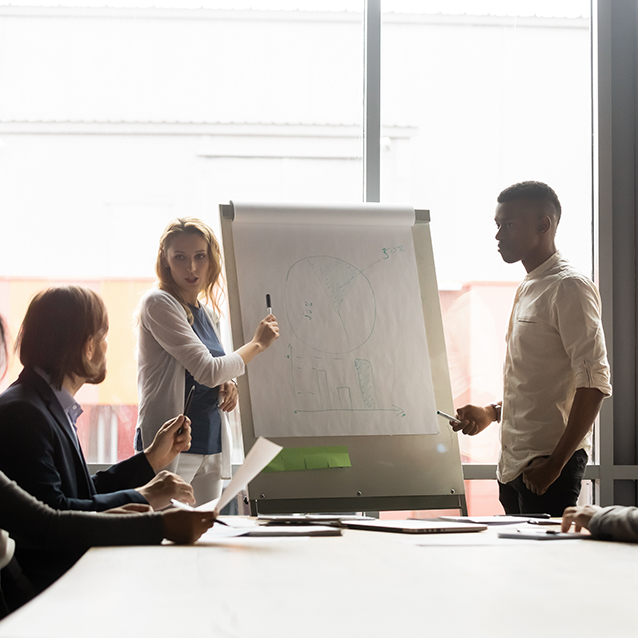 "Market research" is a broad term. It includes researching everything from brand development and company performance to competitors and usability testing.
Research is a vital part of marketing strategy development because it gives you unbiased information that you can use to make smarter decisions.
Competitor and consumer research are two key elements of market research that provide the basic data you need to analyze your company's performance.
Competitor Research
When you analyze competitors, you get a better understanding of how many options your target audience has when making a buying decision.
To understand your competition, answer these questions:
Which other companies offer a similar product or service?
How are competitor offerings better or worse than ours?
What similar products or services may come to the market in the future?
Competitor research lays the groundwork for product, brand and industry research.
Consumer Research
To understand your customers' wants and needs, you must understand WHO your customers are. You'll need key details, like:
Age
Gender
Marital status
Number of children
Location
Level of education
Preferred social media platforms
Commonly used news resources
When you have that information, you can dig deeper to see what motivates your customers and determine if they exhibit brand loyalty. You'll also be able to assess who isn't buying your product or service and what repels them.
A comprehensive customer profile will help you develop focused marketing messages and determine which channels will best deliver your content to your target audience.
Consumer research lays the groundwork for consumer segmentation, usability testing and campaign performance analysis.
Keep it Going
Market research isn't a one-and-done project. It's an ongoing activity. Always be learning more about your business environment and your customers' needs. The marketplace is constantly changing, so it's important to make sure you understand which factors are at play and how they can impact your marketing plans. Only then will you have the data you need to tailor your approach.
If you'd like to learn more about how market research impacts your marketing strategy, contact us.