The Importance of Fully Integrating Your Marketing Team
by Shaun Turner, Marketing Manager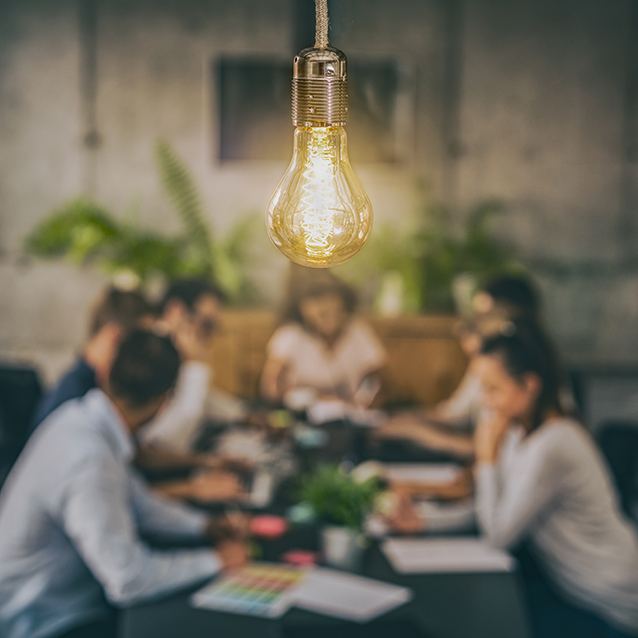 When you hear the word "marketing," what comes to mind?
Commercials, social media ads, direct mail and websites?
Or perhaps you think about the 4 Ps: product, price, place and promotion.
Those are all aspects of marketing, but the actions of your marketing team should go beyond communication with your customers. Your marketing team must be fully integrated into your company so they can better understand every detail of the unique value you provide. Then, they can use that insight to tell a more complete and compelling story about your brand.
Sales
In many organizations, the sales team only shares the information they think the marketing team needs, like product features. While that information is helpful, marketers also need to understand the benefits of those features to advertise the products in a way that appeals to consumers.
And there are many ways your marketing team can help your salespeople:
Defining your target market and finding new audiences
Keeping your messaging consistent
Determining sales tactics for each phase of the buying cycle
Defining when, where and how to communicate with consumers
Product Development
In some companies, the product development team only communicates with marketing when there's a new product.
Your marketing team can improve product development by sharing customer feedback with those who develop new products. For example, let's say your product development team designed a new wheelbarrow with longer arms to make carrying heavy loads easier, but the product isn't selling well. Through research, your marketing team learns that the longer arms make the wheelbarrow hard to store. Your product development team might use that information to make the arms foldable. Then, your marketing team can share those upgrades with customers to increase sales.
Human Resources
One of the main responsibilities of your HR team is to recruit new hires. However, simply posting a job description isn't enough to bring on new team members. Your marketing team can better position your openings to highlight the perks of joining your company.
By working together, your marketing and HR teams may also be able to resolve negative reviews. If a customer leaves a bad review about an experience with your team, human resources should figure out how to improve the level of service or replace the employees responsible. Once HR takes steps to resolve the issue, marketing should reach out to the person who left the negative review to win back his or her loyalty.
Legal
When you want to enter new channels or advertise in a new state, your marketing group must work with your legal team to learn the laws related to that new advertising effort. For example, if you're preparing to advertise a mail-in rebate, you need to know that the legalities of rebates differ between states. Some states won't let you show the post-rebate price. Others say you must show the post-rebate price and specify that it's a mail-in rebate. And there are some states that make you show the math: the original price – the rebate amount = the final cost.
Other situations in which your legal team can collaborate with your marketing team include defining and protecting your brand standards and fighting any potential lawsuits over how, when and where you've advertised a product.
Real Estate
Let's say your real estate team was focused on constant expansion and finding new locations for new stores. However, your marketing team may notice that the majority of your sales are now online. That means it's time for your real estate team to change focus, from searching for storefronts to finding a location for a new distribution center.
Transportation and Logistics
If products aren't making it to market, you probably shouldn't generate demand for them. Your marketing team must be aware of your product availability, especially inventory featured in print ads. In many cases, print ads must be submitted weeks in advance of the publish date, which means your marketing team must be in constant communication with your transportation and logistics team to know how distribution works and when your advertised products will be in stores.
To learn about our marketing management programs and how they can integrate with your business, reach out today.