Finding Actionable Data: Looking Beyond Vanity Metrics
by Marketing Management Team, MadAveGroup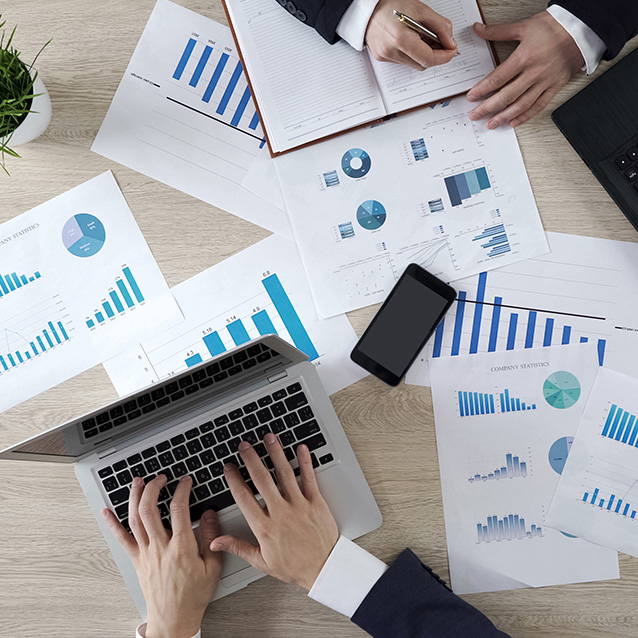 When you're creating campaign reports, it can be tempting to highlight the vanity metrics.
While they make you feel good, those statistics do little to help future projects. So, it's best to look past them and find the actionable metrics.
Defining Vanity Metrics and Actionable Metrics
Vanity metrics are statistics that look nice on paper, but don't indicate performance or how specific initiatives affect broader business objectives. They're uncontrollable and can't be repeated in a meaningful way.
Actionable metrics tie specific actions to observed results. Those Key Performance Indicators (KPIs) show you what's working and what isn't so you can make informed decisions and achieve your goals.
Any metric can be a vanity metric. It all depends on your company's purpose and objectives. For example, a web developer may consider the number of page views on a client's website a vanity metric. But an online magazine with advertisements may see that KPI as actionable data since it correlates to revenue.
Examples of Vanity Metrics
A large following on social media shows interest in your page, but true engagement is often measured in likes, comments and shares. Plus, social shares can enhance your SEO ranking. When you understand which kinds of posts encourage high engagement, you can take steps to replicate those results.
A high number of website visitors is great! But where are those visitors coming from? Are you sure they're not spam? Are these visitors taking the actions that you want them to take, or are they leaving your site immediately after arriving? The number of website visitors can be an important metric, but only if coupled with other KPIs, like conversions, pages per session, bounce rate and more.
For emails, an increasing open rate indicates that your subject lines are compelling. But it's important to dive deeper and analyze the click-through rate, too. The click-through rate tells you if recipients are reading your emails, clicking the buttons and visiting your landing pages. That way you can determine if your campaign is generating leads.
Finding the Actionable Metrics
To determine if your data is meaningful, answer these questions:
Does this information benefit your key objectives?
Is there important information, positive or negative, that you can use to improve your efforts?
Can you tie this metric to actionable items or new revenue?
Does this metric help to gauge or improve customer experience?
Need help defining your actionable metrics? Ready to use those statistics to fuel future campaigns? Let's start strategizing.
RELATED BLOG POSTS:
Business Goals vs. Marketing Goals: What's the Difference?
The Basics of Tracking Key Marketing Metrics
Market Research: Standard Methods and Topics