Market Research: Standard Methods and Topics
by Marketing Management Team, MadAveGroup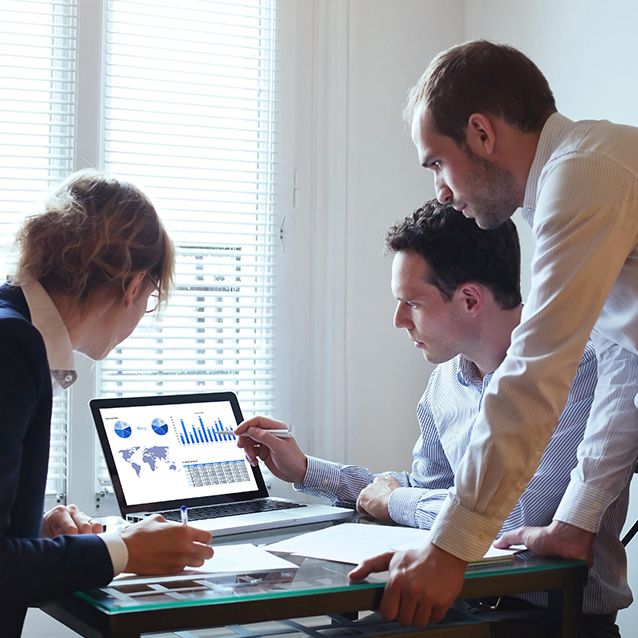 Market research plays an integral role in your business strategy. It helps you make informed decisions, improve connections with customers and identify growth opportunities.
Before jumping head-first into conducting your own market research, it's a good idea to understand different types of research. That way you can follow the right methods to get the data that's most beneficial to your study.
Let's compare a few standard market research methods.
Primary Research vs. Secondary Research
The data resulting from primary research is collected organically from the market using different studies, such as focus groups, personal interviews and real-life trials.
Research questions specific to your business or a niche industry usually require primary research since that information hasn't been collected yet. It's often more time-consuming than secondary research and involves a budget and a target completion date.
Secondary research is gathered from previously published studies.
When conducting secondary research, you can locate and analyze existing market data to answer your research question. It's a smart first step in any research project because it's helpful to understand what data has already been collected and documented.
This type of research is usually faster and cheaper than primary research.
Quantitative Research vs. Qualitative Research
When you conduct quantitative research, your collected data will be numerical. Different methods for gathering that information include surveys, polls and questionnaires. Quantitative research can be used to test causal relationships, identify patterns and averages, and make predictions.
Depending on your focus of study, you can then generalize your results to wider populations. For example, let's say a television network uses one city as their sample size. They discover that 50% of the city watches their channel at the same time every night. The network can then apply that data to the nation's population and claim that 50% of the country watches their channel at the same time every night.
Qualitative research is more abstract and focuses on how people think or respond in society. It's the process of collecting and analyzing non-numerical data via various mediums, such as video, audio and text. You can also gather qualitative research data in person.
With qualitative research, you can propose open-ended questions to see how consumers respond. And that enables you to explore concepts and experiences in more detail.
Different Market Research Topics
There are many topics that market research can address, but here are the main ones:
Customer research: data collected from your customers to address goals, like increased loyalty, enhanced satisfaction and product or service improvements.
Competitor research: getting to know your competitors and understanding their strengths and weaknesses.
Branding research: maintaining a clear view of your brand positioning and understanding how your brand is perceived in the market.
Product research: investigating your customers' perception of products and services.
Ready to conduct market research, but not sure where to start? Let's talk about it.
RELATED BLOG POSTS:
How Market Research Impacts Strategy Development
Feedback: A Key Tool in Your Customer Experience Marketing Strategy
Business Goals vs. Marketing Goals: What's the Difference?