Does Your Multi-Discipline Marketing Agency Practice These 5 Things?
by Gwen Hagen, Senior Marketing Manager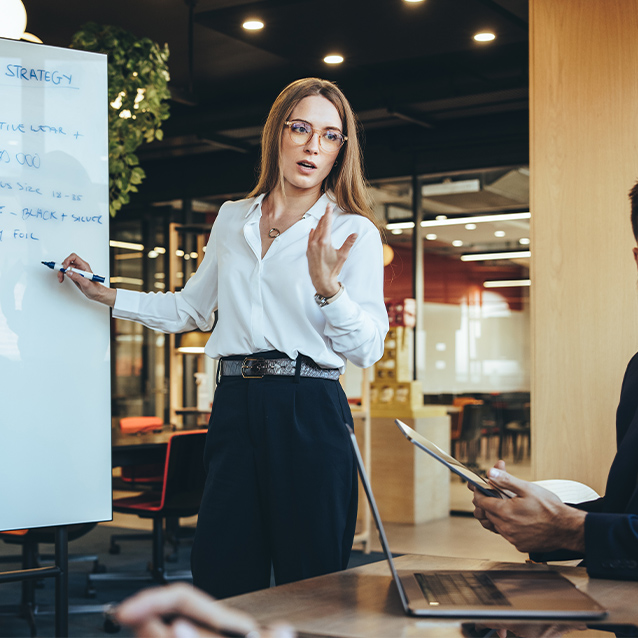 Do you work with a multi-discipline marketing agency?
Have you begun to wonder if they're the right fit for your marketing needs?
Consider these five elements.
1. Do they proactively locate and solve problems?
Does your marketing agency wait for you to bring them problems?
Some companies may prefer that process. But you could be so consumed in day-to-day operations that you're completely unaware of certain issues, or your view of company problems may be skewed.
A proactive multi-discipline marketing agency will constantly be on the lookout and notify you when they find an issue. That way you can work together to resolve it.
Or if your agency works with other businesses in your industry, they might already have a solution in mind that's been proven to be effective.
And that gives you peace of mind.
2. Do they think big?
Every email, every social post, every pay-per-click ad is part of a much larger marketing puzzle.
If planned and executed properly, marketing agencies can elevate a single project into a full content strategy.
One video could turn into a series. A social media post can spark a viral campaign. The growth potential of an individual project expands exponentially when an organized team can think bigger.
When all marketing elements are working harmoniously, you'll avoid pushing out content that's contradictory or competes with a parallel campaign.
3. Do they provide a point person?
When working on multiple projects across different agencies, or even within the same agency, you may find yourself jumping from contact to contact to make sure projects are on schedule.
A strategic multi-discipline marketing agency will provide a single point of contact who you can work with to strategize, get updates on all your projects and review reporting metrics.
That simplifies your day and helps you focus on everything else on your to-do list.
4. Do they provide content that's uniform and on-brand?
Uniformity makes your company appear more professional and ensures your target audience enjoys consistent brand experiences.
In a multi-discipline marketing agency, there may be many team members who assist with your marketing projects. That's because each employee has a particular skill set that serves to benefit your company in their given niche.
But if your agency has strong interdepartmental collaboration and a clear understanding of your brand, they'll provide uniform content that always delivers on your brand promise.
5. Do they practice authentic dialogue?
Some agencies will tell you what you want to hear just to make you feel good.
But a marketing agency that truly cares about your business and wants you to succeed will exercise authentic dialogue – the practice of conducting open, honest conversation. That means delivering the truth, even when it can be hard to hear.
One benefit of authentic dialogue is that you'll see opportunities for improvement in your marketing, and perhaps even your business practices. Then you can work with your marketing agency to overcome those problem areas.
Sincere, straightforward communication builds genuine relationships. And that leads to a partnership you can count on for years to come.
Ready to work with a multi-discipline marketing agency that gets it? Let's talk.
RELATED BLOG POSTS:
3 Reasons to Be Transparent with Your Marketing Agency
The Importance of Fully Integrating Your Marketing Team
Looking Beyond Revenue: The Long Game of Marketing