4 Key Elements of a Brand
by April Rietzke, Director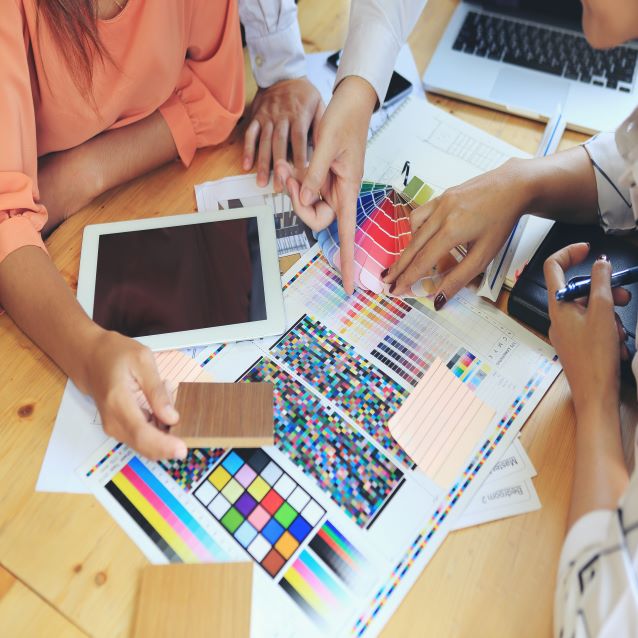 Your brand is the experience every consumer has with your company, from the visuals they see on your website to the products they buy to their interactions with your team. Your brand also defines your company's promise and personality.
When you establish these branding elements and ensure they're reflected at each touchpoint, customers will enjoy on-brand experiences with every interaction. And that enhances their loyalty.
1. Brand Purpose
Why does your company exist?
That's the question your brand purpose should answer.
It tells your target market what your brand brings to the world, how it will impact them and why they should choose you over your competitors. This brand element also serves as a guide for your business decisions and thought processes.
Your brand purpose can be moral, ethical or political. It could also be results-focused or a reflection of your founder's perception of a specific need in the market.
2. Brand Positioning
The what. The who. The how.
Your brand positioning explains what your company does, who you're doing it for and how you're different.
Those components will then align your brand activity with a common goal and serve as the focus at all points of contact with your customers.
3. Brand Promise
Your brand promise differentiates your company and tells customers what they can expect during every interaction with you.
This statement includes three branding elements: your brand purpose, brand positioning and customer experience.
When developing your brand promise, it's important to remember that a promise is only good if it's kept. If you don't deliver on your promise, your company will lose credibility. So, your brand promise must be one you can stand behind 100% of the time.
4. Brand Voice and Personality
Think about how your brand communicates and behaves.
What is your brand's tone? What is your brand's style of writing? What human-like characteristics best describe your brand?
Are you more formal or casual? Funny or serious? Enthusiastic or matter-of-fact?
Your brand voice and personality serve as a guide for how your staff interacts with people, as well as any content that directly addresses customers, from emails to advertising to packaging.
Start Enhancing Your Company's Brand Today
At MadAve Marketing Management, we're experienced in developing brand elements that best represent your company and your mission.
When you're ready to learn more, just fill out this form or give us a call at 419.462.9000.
RELATED BLOG POSTS:
You Need a Marketing Plan – Trust Me