Why Web Analytics Are Important to Track in MoM & YoY Data
by Marketing Management Team, MadAveGroup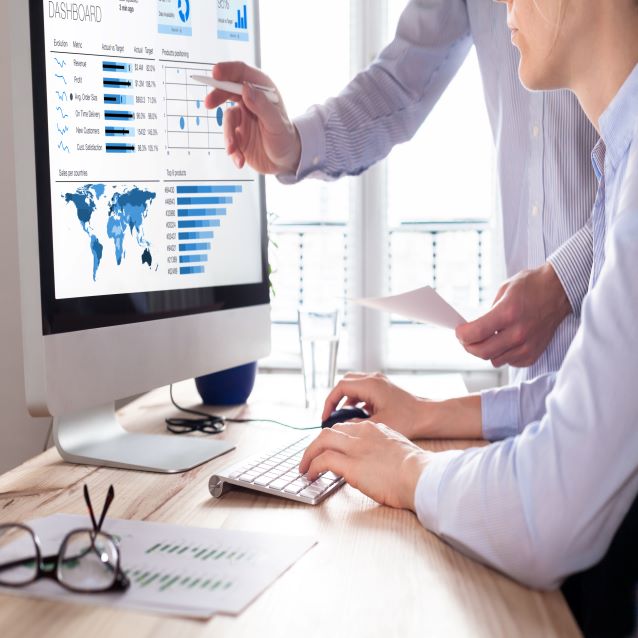 Month-over-Month (MoM) data measures your monthly progress toward your annual goals.
Year-over-Year (YoY) data is a long-term performance analysis that demonstrates yearly progress toward bigger, company-wide objectives.
The website analytics you track could include email click-through rates, cost per click, website visits, lead conversions, sales revenue and stock values.
Monthly & Yearly Website Analytics Report Benefits
When you analyze your monthly and yearly progress, you can identify strengths and weaknesses in your processes. From there, you can determine if it's best to expand your current efforts or pivot and experiment with new methods.
Those tracked website metrics also help you calculate the total value your company receives from each client in relation to the cost of acquiring a new customer.
Plus, you'll have the information you need to calculate ROI for your investors.
Variable Factors That Can Affect Web Analytics
As you're comparing the data, it's easy to focus entirely on the numbers. But don't forget to account for variable factors that may impact your success.
Have interest rates or inflation increased or decreased?
Were there any natural disasters? Did a change in the seasons impact sales or production?
Have you made significant company changes in the last year? Did you host or attend any events?
If key variables like those negatively affected your company's progress, it would be a good idea to build a buffer to hopefully lessen the impact of those elements in the future.
But if certain variables positively impacted your progress, you could find ways to further capitalize on those opportunities.
Website Analytics Support from a Reliable Outsourced Marketing Agency
MadAve Marketing Management can help your business save time and resources when tracking website analytics and performance, you'll gain access to experienced professionals who are skilled in using data-driven insights to drive results. Our marketing agency can help you track key metrics such as website traffic, conversion rates, and bounce rates, and use that information to make informed decisions about website optimization and marketing strategies.
Ready to make the best website decisions for your business and target audience? We'll be glad to help. Give us a call at 419.462.9000.
RELATED BLOG POSTS:
Defining Marketing Goals, Strategies and Tactics
Finding Actionable Data: Looking Beyond Vanity Metrics