Market Segmentation and Why It Matters
by Marketing Management Team, MadAveGroup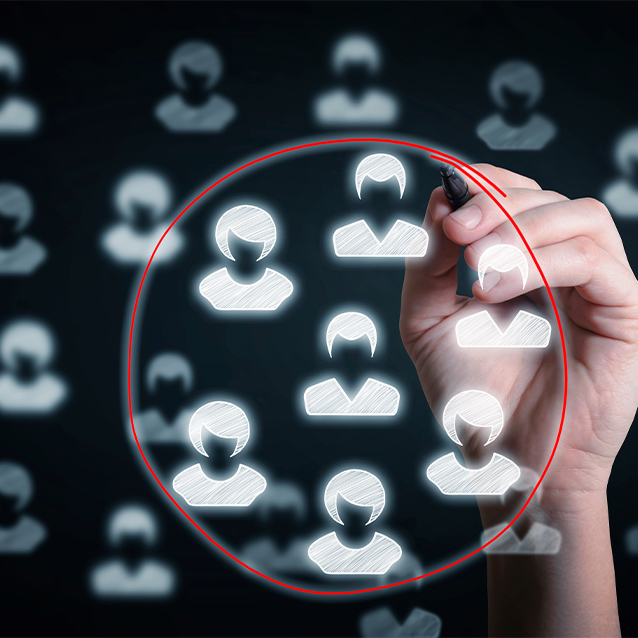 Market segmentation refers to dividing your prospective customers into groups based on their shared characteristics. Segmenting allows you to target different buyers with custom messages. And campaigns that begin with segmenting are often more effective since the messaging and marketing channels you use are more likely to resonate with the people in each target audience. They may even help you build a base of brand advocates.
Market segmentation also helps you make more informed decisions on pricing, distribution, product development and new audiences to target.
How to Segment Your Market
There are many ways to subdivide your audience, but these four are the most common.
1. By Demographics
You can group your customers by age, gender, family size, level of education, occupation, income, race, religion or other criteria.
2. By Behavior
Your customers' interactions with your products, services or brand can provide behavioral data.
Some behaviors to analyze include:
Online shopping habits
How frequently customers use your products or services
Brand loyalty
The needs consumers are trying to fulfill with your products or services
3. By Geography
Grouping market segments geographically refers to more than just physical location. You can also analyze climate, language, common interests, social norms and whether the area is rural, urban or a suburban neighborhood.
4. By Psychographics
You can group your customers based on their emotional and mental characteristics, including their interests, beliefs, values, personality traits, attitudes and lifestyles.
That information can give you insight into why consumers interact with or avoid your brand, whether it's a product they bought or didn't buy or an ad they reacted to or ignored.
Collecting Consumer Data
There are many ways you can gather information about your customers:
Question them directly
Track purchase data
Use online tools, such as web cookies or Google Analytics
Work with third-party providers
Need help defining your market segments or designing a marketing message that appeals to your target audience? Let's talk about it.
RELATED BLOG POSTS:
Market Research: Standard Methods and Topics
Refining Your Marketing Message for Your Target Audience