Press Release Guidelines: The Dos and Don'ts
by April Rietzke, Director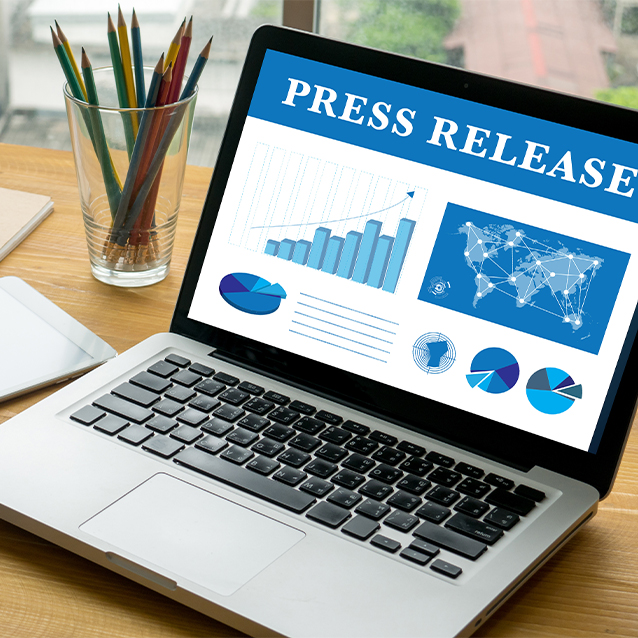 Press releases are useful for getting the word out about your company's news, like acquisitions, upcoming events and new products and services.
Here are a few best practices to keep in mind when writing a press release.
Press Release Dos
Assess the Newsworthiness
Consider the news you'd like to share via a press release and ask yourself, "Who cares?"
Who will want to read about this topic? And how will your audience benefit from the information?
Your answers to those questions will tell you whether the topic is worthy of a press release.
Keep It Short
Have you ever read a press release or blog article and thought, "Get to the point"?
Fluffy marketing language and irrelevant information waste your audience's time and make them less likely to absorb the message you're trying to share.
So, be concise. Cut everything that's not critical to the story. Create a headline to generate curiosity and include all pertinent details in the first few sentences to tell readers what your press release is about.
And limit your release to one page so it's easier to print and distribute to news teams.
Include Contact Information
Include the contact information of the person who can answer questions or set up media coverage.
Content Best Practices
Be mindful of SEO value. Research the keywords that will make your press release easier to find online.
Use hyperlinks. Those allow readers to access supporting information on your website.
Include quotes, facts and statistics to enhance the story and encourage more attention.
Proofread and spell check. Errors in your copy make you and the release appear less credible.
Include a summary of your company at the end of the press release so interested readers can learn more about you.
Press Release Don'ts
Avoid Using Industry Jargon and Abbreviations
The public might not know the same terms and abbreviations you do. That type of verbiage makes your content harder to understand and could turn readers away.
Don't Send on Fridays or Holidays
At those times, people are ready to relax and not as eager to read industry news.
Don't Mass Send
It can be tempting to send your press release to any and every media outlet, but that's not always a smart move.
Instead, choose the outlet that best fits the audience you're targeting. That increases the chances that your ideal readers will see your release.
Need a hand crafting and distributing your press release? Our Marketing Managers are ready to help. Reach out to us today.
RELATED BLOG POSTS:
Refining Your Marketing Message for Your Target Audience
Considering Outsourcing Your Marketing? Ask These 5 Questions First.