7 Best Practices for Marketing a Startup Company
by Kara McGaharan, Senior Marketing Manager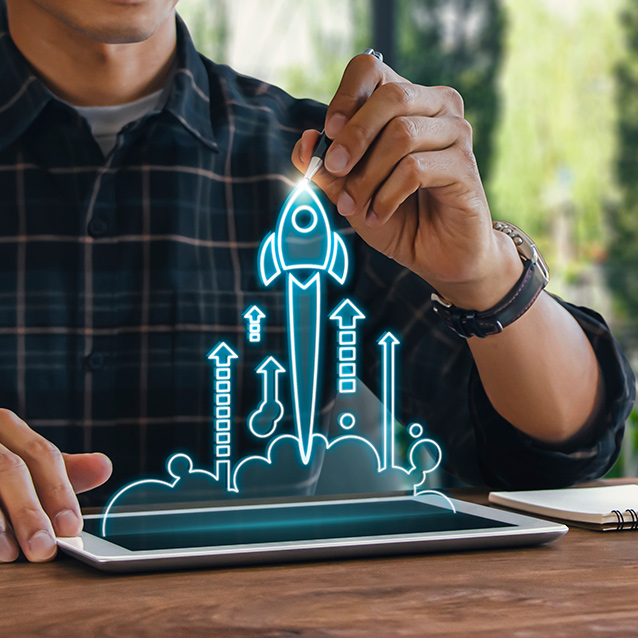 1. Start with the 4 Ps of Marketing
Product. Defining your product and its key qualities will give you the base content for your marketing campaigns. You'll also want to identify who needs your product and why, as well as your competitive differentiator.
Price. There are many factors that will impact the price of your product, like its real and perceived value, supply costs, competitors' prices and retail markup. It may also be beneficial to consider when and if a discount will be appropriate and how that discount might affect customers' perceptions.
Place. This is all about where and how you'll get consumers' attention. Will you make your product available in-store or online? Both? What should the display look like and how will you position it? Which distribution channels are best for getting the attention of your target audience?
Promotion. Show consumers why they need your product and prove that it's priced appropriately. A full media strategy for introducing your product will include several elements, such as advertising and public relations.
2. Get a Google My Business Listing
Let people know what's coming!
A business listing on Google gives visitors pertinent information, like address, opening date, hours and services.
3. Create – And Maintain – A Website
Having a website makes your business easier to find online and legitimizes your company. Prospective customers will enjoy learning more about your business and the services and products you offer.
Be sure to choose a skilled web builder you can trust. This is often the first experience people will have with your company, so you'll want to make sure you are properly representing your business and sharing all the helpful information people might be trying to find.
And remember to perform website maintenance regularly. Updating content and the overall design keeps your website relevant and enhances its performance.
4. Increase Web Visitors with SEO
Search Engine Optimization (SEO) is the process of adjusting website content so that your site appears higher on the list of a search engine's results.
The higher your listing, the more likely people will visit your webpage. Studies show that the top Google listing gets 33% of the clicks, whereas the second listing gets 18% and the third gets about 11%. From there, the numbers continue to decline.
If you don't have experience with SEO or the time to dedicate to perfecting it, you may consider hiring a digital marketer to assist.
5. Start the Conversation with Word-of-Mouth Marketing
It is possible to spread the word about your business without breaking the bank.
Make connections with community leaders and influential people in the area and tell them about your business. Maybe take them to lunch or invite them for a tour of your company.
If you can prove to them that your business is worth visiting, they could be more than happy to tell others about you or even collaborate with you on marketing campaigns.
6. Invest Time in Social Media Advertising
Social media is an easy way to market your business. Plus, there are many free tools available.
Determining the proper social platform for your business depends on your company's personality and the content you'll be sharing.
For example, Twitter is great for having conversations and discussing trending topics, while LinkedIn is ideal for sharing professional expertise and company information.
Take time to study all social media channels and the proper communication protocols to see which platform is right for your business.
And of course, once you've established a marketing budget, you might want to start paying for social media ads as long as it makes sense for your business goals and target audience.
7. Solicit Honest Reviews
As people visit your business, ask for reviews.
You can use those reviews to learn what you're doing well and see where you may have room for improvement.
Plus, positive reviews build premature trust with potential customers and increase the chances of them visiting your company.
Pro tip – remember to respond to all reviews, positive and negative. For negative reviews, avoid getting defensive. Instead, empathize with the customer and provide a way for them to reach your team and resolve the issue offline. That kind of response shows them you care and want to make things right.
Want an expert's guidance in marketing your business? Give us a call at +1.419.462.9000 or fill out this form.
RELATED BLOG POSTS:
Considering Outsourcing Your Marketing? Ask These 5 Questions First.
Feedback: A Key Tool in Your Customer Experience Marketing Strategy
Defining Marketing Goals, Strategies and Tactics