Considering Outsourcing Your Marketing? Ask These 5 Questions First.
by Marketing Management Team, MadAveGroup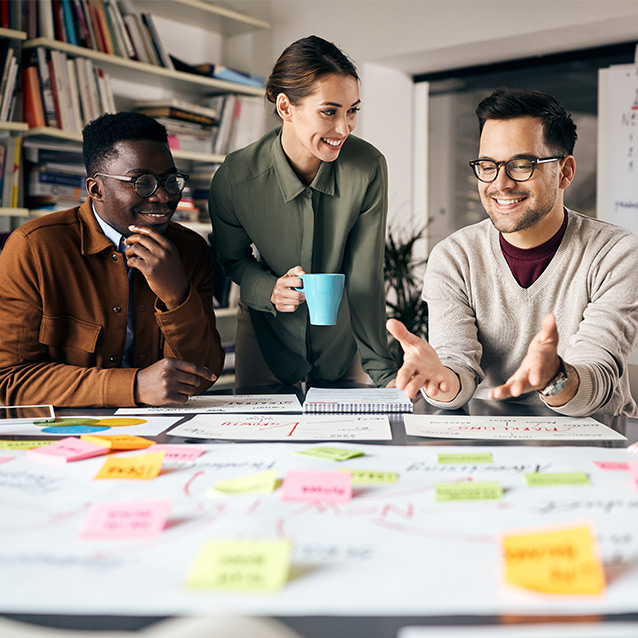 1. "What will my account team look like?"
Will your team include a digital marketing specialist? A writer? A videographer? A graphic designer? And will you have a single point of contact?
Having a diverse team of specialists ensures the best possible work from each person. When there's one team member who's focused on more than one job, like writing and designing, the finished work may not be as strong as what a dedicated writer and a dedicated graphic designer can produce.
A full agency team may include an account manager, a marketing strategist, a writer, a videographer and photographer, a digital marketing specialist, a graphic designer and other experts.
And having a single point of contact—such as a marketing manager—greatly simplifies the relationship.
2. "What steps will your team take to learn about my business?"
Any company to which you outsource your marketing should continuously learn about your business.
In the initial phases, multiple discovery meetings should be held in order for the agency to truly understand the intricacies of your business and industry, your culture and the challenges your company faces.
And it shouldn't stop there. Discussions such as these should continue as the relationship and your business practices evolve.
3. "How will you determine my marketing goals?"
There are many methods used to identify objectives, so it's a good idea to ask what process the prospective marketing agency typically follows.
One reliable method for defining goals is called SMART. That means setting goals that are Specific, Measurable, Achievable, Relevant and Time-bound.
It's also a good idea to ask how the agency intends to achieve those goals, and how frequently you'll receive progress updates.
4. "Can I see examples of previous work?"
Does the agency have case studies or success stories they can share with you to show their work?
That's an excellent way to learn the quality of work you can expect. As a bonus, reviewing previous work could spur other ideas that benefit your company or marketing efforts.
5. "What other services do you offer (even if I don't need them yet)?"
Working with more than one agency to accomplish all your marketing needs can be overwhelming.
So, when evaluating a new marketing agency, take the time to learn about all the services they offer.
That way you can identify if those services satisfy all your needs, now and in the future.
Some marketing agencies operate as a one stop shop and offer digital marketing, website building, graphic design, marketing consultation, sensory marketing and other services.
If you're considering outsourcing your marketing, reach out to us. We'd love to share how we can help you achieve your goals.
RELATED BLOG POSTS:
4 Reasons to Outsource Your Marketing
Does Your Multi-Discipline Marketing Agency Practice These 5 Things?
Defining Marketing Goals, Strategies and Tactics