Gwen Hagen
Senior Marketing Manager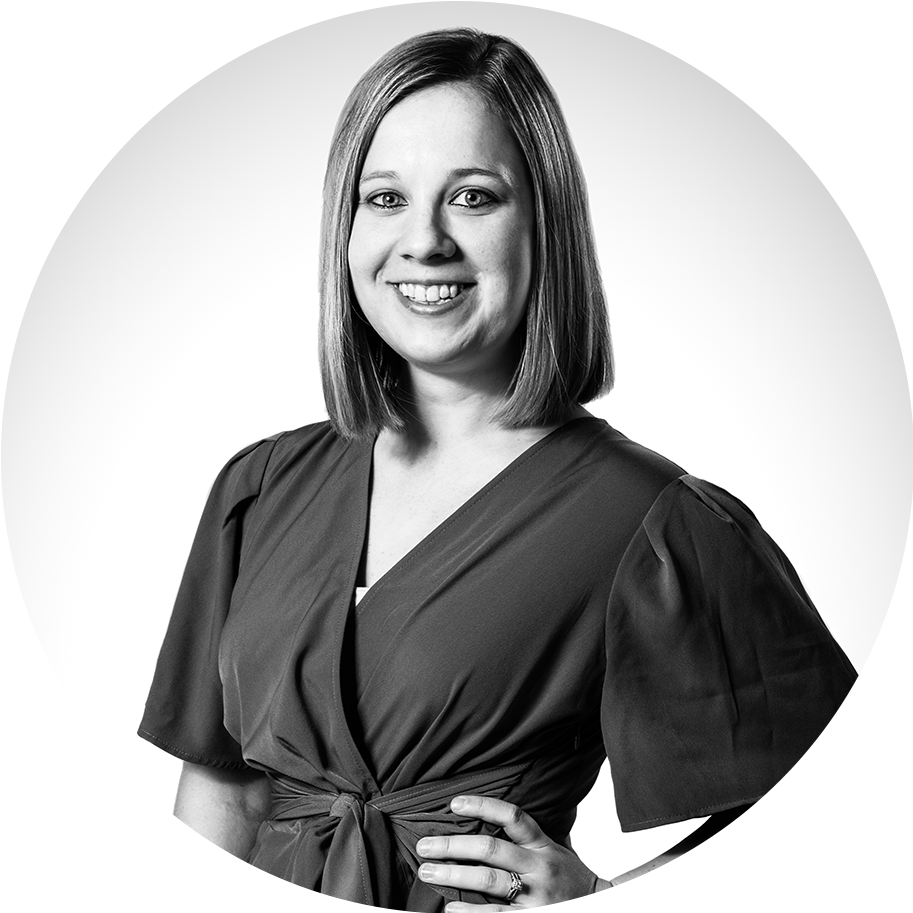 For five years, Gwen served as the Marketing & Promotions Coordinator for the Cleveland National Air Show, one of the oldest, most prestigious air shows in the country.
"I was responsible for every aspect of marketing the show," she said. That included developing new strategies to attract sponsors and attendees to the annual event. In 2016, Gwen's efforts were acknowledged with the Gold Pinnacle Award for Innovative Social Media Strategy at the International Council of Air Shows.
"I was able to tell the air show's story to hundreds of thousands of people each year. That's what I love most about marketing – listening and learning about a client's history: their background, their greatest triumphs, their areas of opportunity. Their passions become my passions."
Gwen is a graduate of John Carroll University and holds a degree in Integrated Marketing Communications (IMC). "I have a passion for IMC because, at its core, it demonstrates that there's not just one way to solve a problem," she said. "We have to carefully evaluate each level of a marketing strategy to make sure each component is working harmoniously with the others to achieve the best possible result."
With her experience in different industries, Gwen understands the client perspective and the unique challenges they face. "Marketing is the key to any organization's success, regardless of its size," she said.
In her free time, Gwen enjoys hiking with her husband. "Our goal is to climb the tallest mountain in every state."
"We have been working with April for about 4 months, since taking over following a client management transition. Whenever a change occurs when working closely with a company like MadAve, there is always uncertainty around how smoothly things will go. April quickly stepped into the role and handled our account like she had been working with us for months. She has great attention to detail and — most importantly — a unique ability to hold us accountable to providing the MadAve team what they need, when they need it. April has proven herself to be extremely organized and phenomenal when it comes to follow up. She is a tremendous asset for us."
- Ben Tassin, Partner Ambassador, DWM Holdings
"April has become an important member of our team. She brings our marketing plans to life, coordinating resources from diverse groups, both internal and external, keeping everyone organized and on-track. As the pace of our work becomes increasingly demanding, she never misses a beat - a true demonstration of her commitment to the American Frame brand."
- Laura Jajko, President, American Frame
"Over the past 9 years, MadAveGroup has actively engaged with us to understand our members, products and philosophy. Their due diligence delivers impressive digital campaign results month-over-month. Our organic search and paid search results have never been better! I am thankful for their expertise and recommendations as we work together to continue to boost our presence in the always-evolving world of search engines."
Heather Gilchrist, Marketing Director, VacationLand Federal Credit Union
"We've worked with MadAveGroup since 1996 in many different facets. In 2017, we implemented Pay-Per-Click and Search Engine Optimization programs, which have been instrumental in our ability to grow an average of 5.5 new customers per day for several years. Their client managers are friendly and bright and keep us updated with monthly reports. They are always there to help, answering phone calls and replying to emails almost instantly. I cannot say enough good things about MadAveGroup."
Sharon Tipping, Marketing Manager, Parker Steel
"I am most impressed with Brian and Jessica (and the team) for their abilities to be flexible and patient to come up with something that works best for our company and not just push us into something we would not be comfortable with just to get the money. This approach tells me they value the long-term relationship and not just the immediate win. Thank you all!"
Christine Gorey, Marketing Manager, Columbia Chemical
"Shaun always updates us on our quarterly changes and explains the process every time. This is a new program that I have taken over and he has been very patient and has done a great job explaining the process and the difference in scripts and messages and how Ziebart can utilize the program better."
Carly Jacobi, Field Marketing Specialist, Ziebart International Corporation
"Kara takes her role seriously and does her best to accommodate busy schedules. She is easy to work with and quick to respond. She helps keep them on track and lets them know when there is a problem before they discover it."
Kim Hoch, Vice President of Operations, Novus Clinic