Is Humor Right for Your Brand?
by Scott Greggory, Chief Creative Officer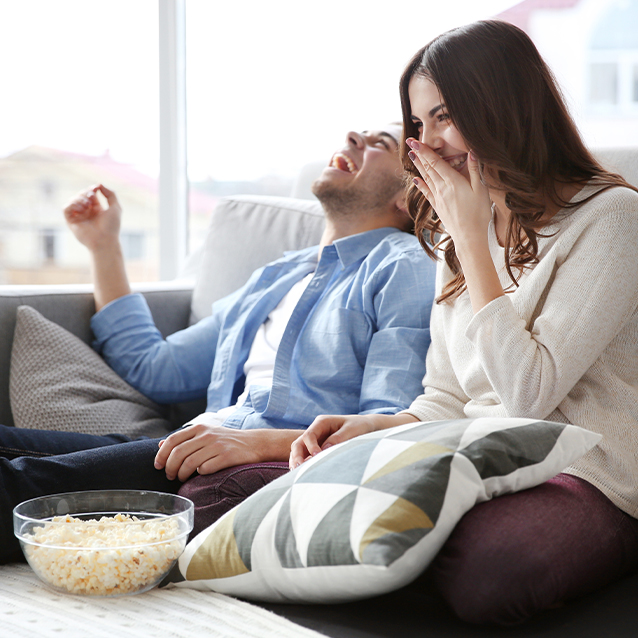 Standing out in the jam-packed media marketplace is getting tougher all the time: more channels, more brands, more content. So, it's more important than ever that your marketing and advertising are appealing to your target audience.
One way to boost that appeal is by using humor.
But it's not easy.
The initial challenges:
1) Finding creative professionals who can skillfully wield humor in a marketing context.
2) Defining a tone or style that represents your brand and resonates with your audience.
A Few Things to Consider Before You Get Funny
How would you answer these questions?
1) Is humorous marketing content appropriate for your type of business? For instance, creating funny ads for a funeral home without violating societal standards would be challenging. But just because a company or industry isn't typically promoted in a funny way doesn't mean it can't be done.
2) Is a humorous approach to marketing consistent with your company's culture and who your employees are? If people are drawn to your company because of your funny brand, it's even more important that your team is also able to deliver a fun, friendly experience.
3) Are you willing to poke fun at your brand, your products, your employees and the other aspects of your business? If not, you'll need to decide what the source of your humor will be.
4) Are you committed to maintaining a funny brand even if it costs you a customer now and then? After all, there's always a chance that your humor will alienate certain people. But remember – many more people are likely to be attracted to your content because it's funny.
If you answered yes to all of those questions, a humorous approach to marketing could be right for your brand.
The Benefits of Humor
Humorous content attracts attention. Marketing channels are filled with advertising content that doesn't prioritize the audience's enjoyment. So, when people hear the rare message that surprises and delights, they're more likely to focus on it.
Humorous content encourages engagement. When was the last time you were excited to tell a friend about an ordinary, boring commercial you saw? But once an audience encounters funny marketing content, they're naturally more likely to remember it, tell others about it and even share it on social media channels.
Humorous content creates memorable impressions. It just makes sense: when your message is unique in any way, it's going to stand out from the crowd. When it's funny, too, it becomes content that people want to actively remember.
Humorous content can drive business. People prefer to work with people they like. When your marketing makes people laugh, your brand becomes instantly more likable, as well as more human. Those qualities can create opportunities and encourage connections.
Humorous content creates value. Who doesn't want to laugh more, especially during a typically negative situation, like when consuming advertising? When you help your audience laugh, you give them a valuable gift. They then attach that value to your brand.
Injecting Humor Into Video
People don't often watch corporate videos with a great deal of enthusiasm. That's because the content is typically dry and not usually audience-focused. But in these videos for Binkelman Corporation, we worked to entertain the audience first, while still imparting useful information about the company.
That's a key idea: when using humor, you must be willing to reduce the prevalence of your brand's copy points to make room for the more engaging storyline or content.
Take a look.
Here's what one viewer wrote in response to that piece: "What a fantastic corporate video. Taking something that could potentially be stale to listen to and making it fun – not to mention memorable – is genius! Nicely done." – Amy J. on LinkedIn
Humor On Hold
When you convert a negative touchpoint into a positive experience, everybody wins. That's the foundational concept behind Humor On Hold.
"Messages-on-hold are often one of the most painful of customer ordeals. But when done right by BusinessVoice with actual humor, it takes a customer hassle and elevates it to a customer experience you tell others about. Click through to check out a couple samples. They're addictive, and brilliant marketing." – Bill Cusick / CX Expert & Author
Listen to this example of Humor On Hold we created for Lakeland Auto and Marine.
TV and Radio Commercials
While humor is more expected in broadcast channels, it's still underutilized these days. Even small local or regional companies whose leaders are willing to think differently can use humor to differentiate their brands and create more interest in their content.
Check out these campaigns.