If You Always Do What You've Always Done…
by Shaun Turner, Marketing Manager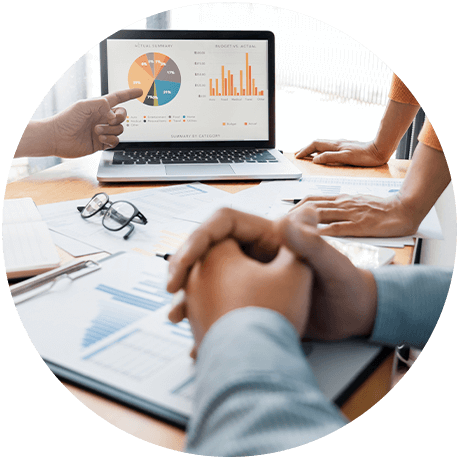 …you'll never know what you might've been able to do if you'd done something different.
Apple's iPhone X. Tesla's Autopilot feature. Popeye's Chicken Sandwich. All revolutionary ideas that changed their brand's image and propelled each company forward.
The iPhone X jumped ahead of its time with its dual rear-facing cameras and portrait mode.
Tesla built a car that can pull out of a parking space on its own and locate the driver.
Popeye's, once known only for their fried chicken, now makes the market's preferred chicken sandwich.
As a marketer, one of the toughest challenges you'll face is helping your company, product or service stand out from the crowd. Unless what you make or do is completely unique, you're going to face direct or indirect competition.
Try a Different Angle
So, when developing your marketing plan, consider newer options. For instance, exhibiting at tradeshows may not produce the same results it did years ago, but hosting after-hours, invitation-only events for your customers and prospects who attend those shows could be a powerful twist on the trade show experience. It would allow you to have focused conversations with potential buyers in an environment that you control.
Have you had success promoting a sale with direct mail? Email the same content and offers to a portion of your customers. Compare the results with the direct mail campaign to see which was more successful. They may both work well. Plus, email programs allow you to track which information resonates most with customers.
If you use radio to build awareness and reinforce your brand, mix in some online display ads (pay-per-click) or streaming video. The digital tools will allow you to target accurately, provide robust reporting options, and let you see a connection between your media spend and your ROI.
Or refresh your approach by thinking old school. You can differentiate your brand simply by sending hand-written letters to the people you want to impress.
You Can Ease into It
Those suggestions don't necessarily mean you should abandon all your other marketing efforts. To start, try the 70-20-10 rule: use 70% of your marketing budget for your tried-and-true tactics; apply 20% to a new spin on a traditional method, like streaming video instead of audio; and allocate 10% for something outside the box, like a brand new technology or social channel.
Does committing 30% to unproven tactics make you a little queasy? If so, adjust the scale to 80-13-7. The idea is to always push your marketing to reach your full potential, while staying true to your business and your ideal brand image.
Looking for a partner who can help? Let's talk.